An 8-Week Morning Dream Group Experience for Writers, Poets, Artists, and Clinicians, with Jill Fischer
The pandemic has so altered life as we thought we knew it. Looking at our situation through the lens of dreams, may provide a useful orientation into the strangeness of our shared catastrophe.  ~ Paul Lippmann, 2021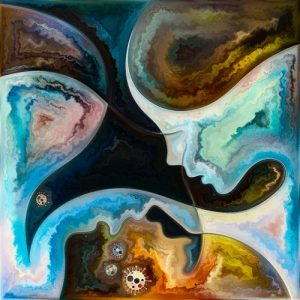 You are invited to join a small interactive, online dream group for writers, poets, artists, clinicians, and individuals interested in exploring one's own and the dreams of others.
 This is not a therapy group, but you will experience a method of working with dreams and the creative imagination that can enhance your understanding of how dreams influence your current life experiences. During this dream group, you will be guided as you re-enter the landscape of your dreams using a method called Embodied Imagination®. By slowly and carefully exploring your dreams from a variety of perspectives you will learn to attend to and embody the sensations and affective states present in the images. This work has been known to lead to an increased depth of the creative imagination and a profound sense of one's own humanity.
Dreams are the universal language of the soul. In this group, I will guide you as you re-enter the landscape of your dreams. A slow and careful exploration of the images from various perspectives leads to an increased depth of the creative imagination and a profound sense of one's own humanity.
By working on dreams, it is believed that at the core of the stresses and fears that haunt us most, an agent of change can be found to transform our daytime problems and bring
about a different sense of being alive.
Dates and Time:
10:00 AM – 12:00 PM 
Wednesdays:
February 9, 16, 23, and March 2, 9, 16, 23, 30, 2022
Cost: $200
Students: $100
12 MHC and Social Work CEUs offered ($10)
* If you are in a unique situation and do not have the financial resources to afford our fee please email us at cgjungnepp@gmail.com for our special equity rate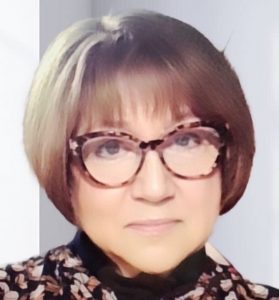 This group will be led by Jill Fischer, PsyA, APRN, BC, IAAP, a Jungian Analyst and a board-certified advanced nurse practitioner with world-wide experience working with the dreams of individuals and groups both in-person and on the Internet. She is the past President, and currently the Director of Outreach, and a training and supervising analyst at the C.G. Jung Institute of New England.  Jill is also the Director of Clinical Services at the Santa Barbara and Malinalco Healing Sanctuaries, and a Preceptor/lecturer in the Yale University School of Nursing GEPN Program. She co-wrote the section on Embodied Imagination in Barrett, Diedre and McNamara, Patrick, editors. Encyclopedia of Sleep and Dreams [2 volumes]: The Evolution, Function, Nature, and Mysteries of Slumber, Greenwood, 2012.

Suggested Readings:
Bosnak, Robert. Embodiment: Creative Imagination in Medicine, Art and Travel. London: Routledge, 2007.
Chodorow, Joan (Ed). Jung on Active Imagination. Princeton, New Jersey: Princeton University Press, 1997.
Jung, C.G. Memories Dreams Reflections. New York, Random House, 1989.
Lippmann, Paul. Nocturnes: On Listening to Dreams. Analytic Press, 2000.
Patton, Kimberly. "A Great and Strange Correction: Intentionality, Locality and Epiphany in the Category of Dream Incubation" History of Religions, 2004, pp. 194- 223.
White, Judith and Jill Fischer. Embodied Imagination. The Encyclopedia of Sleep and Dreams, Barret, Deirdre and Patrick McNamara, (Eds.). Santa Barbara: Greenwood Press, ABC-CLIO, LLC, 2012, pp.244-247.
---
Register:
To register, please enter the quantity you would like to purchase in the box below. Then click the "Purchase Program" button.
---
REGISTRATION FOR STUDENTS
---